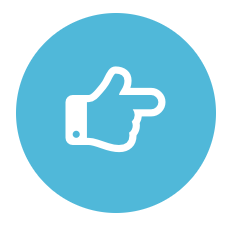 When reviewing applications you may sometimes consider a candidate would be better suited to an alternate role within your organisation than the one they originally applied for - you can "suggest" them for another role and the ATS helps everyone keep track.
To suggest a candidate for an alternate role:
1. Click Other actions > Suggest for other role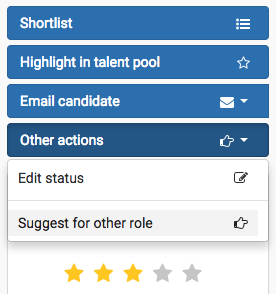 2. Choose the position you want to suggest them for from the list of all your current and recently expired roles

3. A message is sent to the manager(s) dealing with the other vacancy. If you wish you can write a comment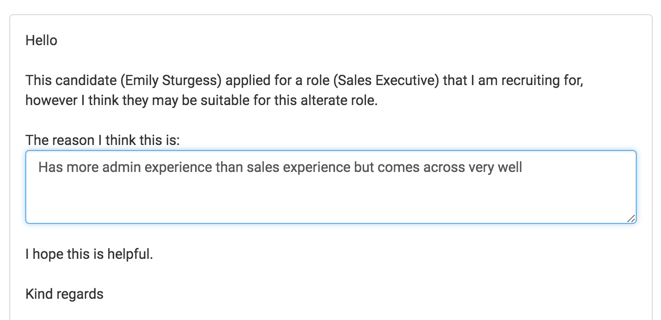 4. Applicants that have been suggested are displayed on the Suggestions tab on the Applications page (for the role you suggested them for)

5. The ATS will help you keep track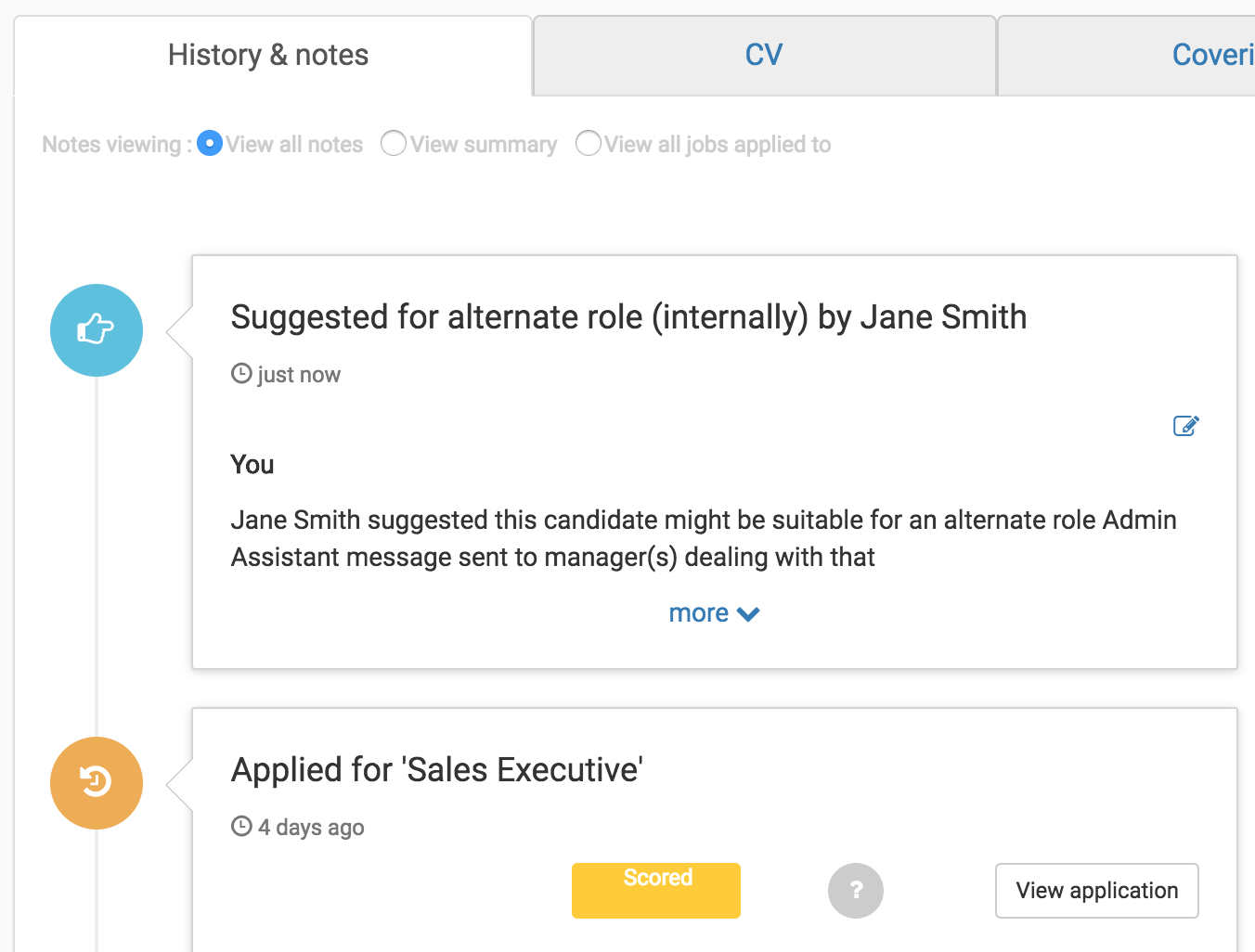 6. If you know the candidate is interested in this new role click Add to applications to move them to the Applications tab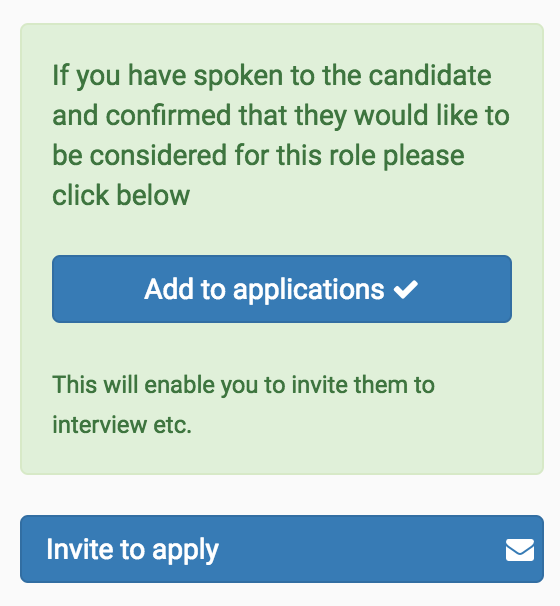 7. Alternatively, invite them to apply for the position with a couple of clicks. The ATS will send them a nicely worded email (which you can customise).
Their details will have been stored (if they chose this option when they applied for the original position) so this will be especially easy for most candidates to do.