All Jobs Pro application forms can be customised to ask specific questions that relate to the role you are recruiting for. This makes it easy to sift applications and shortlist candidates that have the specific skills and experience you are looking for.
It's easy to set add specific questions to your application form - you can either do this yourself on the Add a job page, or have your customer service representative do it for you.
To add a question to your application form
1. Click this button

2. Choose from the list of questions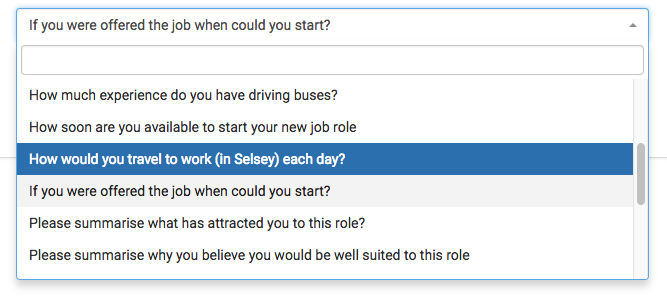 ..or compose a new question by clicking at the bottom..


4. Candidates can easily answer your questions when they apply (including on mobile devices)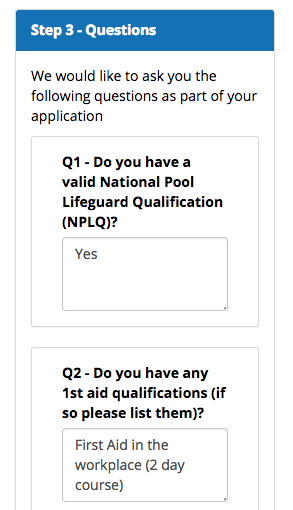 5. Candidate's answers are emailed to you along with their CV / completed application form and their contact details.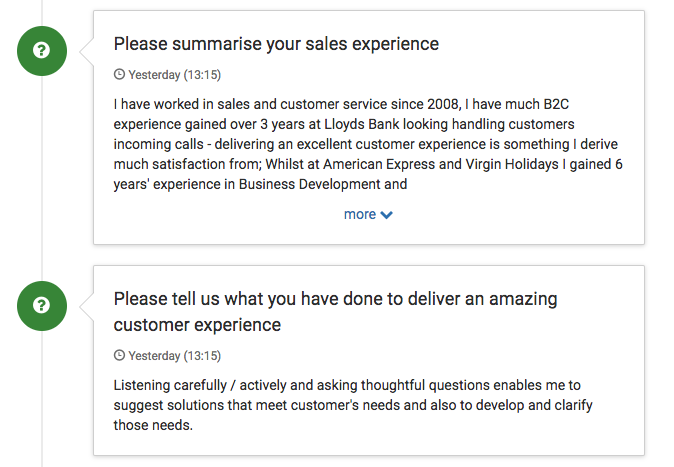 6. You and your colleagues can also view this information in All Jobs Pro's ATS - helping everyone by keeping everything organised
Advanced optional extras

Auto-Disqualify
For custom 'Yes/No' questions, you can choose to automatically disqualify candidates who answer "No".
Using Auto-Disqualify requires some understanding of GDPR; please talk to your customer service representative to have this feature enabled.
Follow on questions

If you need to ask more detailed questions eg "Have you worked for us before, if so which of our branches did you work at?" Our support team can create Advanced application form questions to suit your specific requirements - please ask for details