Team Manager (Children's Homes) - East Area
Salary

£41,000 per annum - plus pension and benefits
Location

East Sussex
Contract

Permanent
Hours

Full Time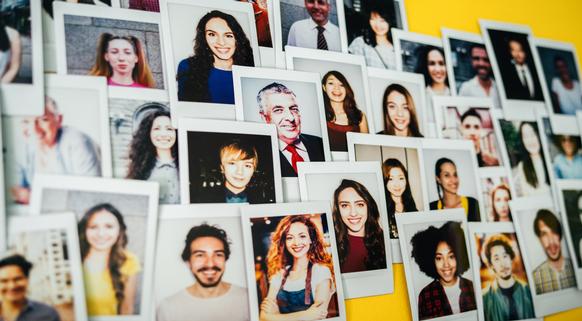 Do you have 3+ years of Management experience, ideally within childcare setting? If so we have a rewarding opportunity where you can really make a difference.

Being a Team Manager for My Choice Children's homes means you would support the Directors and Practice Manager within the East division of My Choice Homes within the overall management of the care provision and to assist in the strategic management and development of care services for the young people in our care with challenging and emotional behavioural difficulties.

You will need to have 3 years plus in a management role ideally within a children's home setting, be solution driven with the ability to achieve results, promoting positive behaviours across the Homes within the management and staff teams. The successful candidate within this role needs to be able to maximise on performance ensuring a high quality and consistent care service is delivered in line with key stakeholders to the highest standards as required by the organisation and OFSTED.

This is more than a 9-5 role and requires someone with passion, commitment and dedication to the delivery of service to those in our care and the ethos of My Choice values. Ensuring that robust plans/procedures and structures are in place along with identifying improvements whilst working with managers and staff teams is a key requisite for this role.

The location will be field based, travelling around the East Sussex area as well as attending head office.
DUTIES AND RESPONSIBILITIES
To support the Directors and Practice Manager, Homes Managers and Staff Teams in ensuring compliance with the company Policy and Procedures and meeting all OFSTED Regulations.
To work within the standards by ensuring all Homes comply with OFSTED and Regulations by monitoring the service quality against the OFSTED Guide, taking immediate action as necessary.
Write, implement and review effective Care Planning across the Homes and be proactive in monitoring and maintaining practices, by ensuring the LAC (Looked After Child) Care Plans are followed and incorporated into practice.
To attend LAC review meetings for our young people representing My Choice Children's Homes and attendance at other key meetings as required.
To help develop a child-focused environment in line with My Choice's philosophy and ethos by attending staff meetings, mentoring managers and facilitating child focus meetings.
To be aware of Incident Reports, Restraint Reports, Abscontion and Sanctions Forms across the East Teams addressing practise issues.
Taking on the role of Manager in the absence of the Homes Manager or other key staff within the Homes, ensuring detailed planning, activities, processes and procedures plus on call cover is in place in line with the organisation's Processes and Procedures.
Ensure the Homes have efficient and effective planning in place to include reviewing of the on-call support system, On Call Reports, Processes and Procedures plus assisting with out of hours support are in place.
Undertake regular unannounced visits to the Homes to monitor and ensure the quality of care, policy and procedures are in place in readiness for OFSTED inspections and to ensure a homely environment that is stimulating for each young person.
To attend OFSTED inspections to include announced and unannounced visits from Local Authorities.
Build and gain a comprehensive knowledge of the young people in the Homes, promoting activities and ensuring in line with the Home's Managers that the young people are engaging in planned events/activities/visits etc.
To assist and monitor Reg 44's on behalf of the company and support Care Managers in completing Reg 45's, Annual Development Plans and Location Risk Assessments in a timely manner.
To help respond and promote as positive new referrals of young people to the Homes by assessing and responding to referrals taking into consideration placement matching in association with the Directors and Practice Manager.
Working with the Home Managers to complete risk assessment, 24 hour management plans and strategies for individual placements.
When necessary to attend and monitor future young person's visits and introductions to the home and to attend placement planning meetings for new placements of our young people.
Maintain knowledge of changes to departmental procedures, legislation, regulations and of developments in professional practice.
To attend safeguarding strategy meetings and to implement and update risk assessments when required.
Working with the Directors and Practice Manager to identify development and training needs of staff and Home's Managers.
To support and promote equality, diversity and the rights of the young people within our care.
To help investigate and complete the outcome of any child care complaints.
To help investigate and respond to any child protection incident or issue.
To safeguard and promote the welfare of young people in conjunction with Homes Managers and staff.
To protect the young people from harm in and outside the homes through overseeing and implementing Strategies, Risk Assessments, Care Plans and challenging bad practice.
To ensure that the Homes provide an environment that is safe and sensitive, clean, tidy, well managed and that there is adequate and suitable food in stock for the young people being looked after.
To oversee that the young person's placement complies with the ethos of My Choice and follows the required Care Plans set for each Home; ensuring they are up to date.
To support and guide the Homes Managers with the behaviour management of young people when the young people may be in crisis or stressful situations during the standard working week or outside of regular working hours.
To develop and maintain good working relationships with parents, social workers, schools and other professionals concerned with the welfare of the young people.
To lead, guide and implement plans that promote placement stability.
Acting as an ambassador of My Choice to provide leadership, guidance and management to the Homes Managers and their staff teams along with promoting professional positive relationships and boundaries.
To be involved in the monitoring and where necessary the investigation and discipline of staff in association with the Directors and Practice Manager.
To support Managers with annual staff appraisals, ensuring they are completed in a timely manner.
To implement and maintain good communication systems, including handovers, staff meetings and regular meetings with the Directors and Practice Manager.
To personally supervise and appraise directly accountable staff and supervise staff teams in the Manager's absence ensuring deadlines are met in a timely manner.
To personally supervise Managers ensuring that they meet deadlines and targets in a timely manner, with assistance from the Directors and Practice Manager if needed.
To be concerned for the welfare of the staff offering support at times of stress, praising work completed and monitoring performance in association with Managers.
Undertake any other duties as may be required in order to meet the changing needs of the service.
PLEASE NOTE THAT WE ARE NOT TAKING CALLS FROM RECRUITMENT AGENCIES FOR THIS ROLE, THANK YOU.
---