Casual Residential Support Worker
Salary

£ 10.50 per hour - plus night payments of £52.00
Location

West Sussex
Contract

Temporary
Hours

Full Time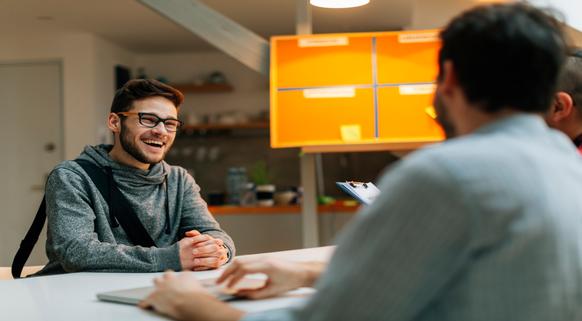 Telephone interviews / Microsoft Teams interviews available for this role.
We are a growing company providing residential care for 'Looked After Children'. We are a child orientated, needs led organisation; established to provide a positive life enhancing opportunity for young people who are unable to sustain a placement in their parental homes, foster homes or conventional children's homes. We provide a safe and secure environment for the development of young people. We support children and empower them to face the issues both in their past and present that have caused them difficulties and provide outstanding outcomes for young people accommodated in the homes.

PURPOSE OF THE ROLE
To assist in formulating assessments of needs for each young person.
To assist the Registered Care Manager in the management of the home in all aspects appropriate to the Statement of Purpose for the home.
To provide a caring and supportive environment for young people which respects and affirm their racial, cultural and religious identity and lifestyle.
To assist in returning them to their families or enable them to move on to alternative careers or independence at the appropriate stage in their lives.
To help the young person and all significant persons in the design and implementation of their care plans taking into account the views of the young person.
DUTIES AND RESPONSIBILITIES
To safeguard and promote the welfare of young people.
To maintain satisfactory child care standards.
To provide a caring and supportive environment in which young people will feel safe.
To act as a positive role model.
To exercise appropriate control of young people by being aware of their presenting needs.
The maintenance of satisfactory written records and reports on the individual young person's behaviour and attitude which can be used in casework conferences and/or Court Proceedings.
To undertake and promote domestic duties in the home and ensure high standards of cleanliness and presentation throughout the home and grounds.
To ensure that statutory regulations and other policies and procedures of the company are implemented.
To have good practice at the cornerstone of all work undertaken whilst in the employment of the company.
To be responsible for safeguarding and promoting the welfare of children.
To ensure the rights and needs of the young people are met as fully as possible whether emotional, spiritual, physical, intellectual, cultural or social.
To promote and maintain positive anti-discrimination practices.
To attend staff meetings and supervision sessions.
To undertake other duties at a higher responsibility level matching relevant experience and ability as directed by the line manager.
To attend the mandatory training sessions.
To manage individual shifts as required.
CONDITIONS OF SERVICE
This is a casual worker agreement.
completion of the level 3 diploma Residential Childcare England qualification (or equivalent)
THIS POST IS SUBJECT TO THE FOLLOWING CRITERIA BEING MET
Suitably experienced / qualified evidence of qualifications required
Satisfactory formal interview at Head Office
Satisfactory second interview
Satisfactory References
Satisfactory enhanced Disclosure and Barring Service (DBS) Disclosure
Overseas Police Check, (if required)
We'd love to hear from you. If this sounds like the perfect job for you, then please click on the Apply button now
We do not accept calls from agencies for these roles.
We do not accept calls from agencies for these roles.
---