Salary

£33,072 to £40,000 per annum
Location

Horley
Contract

Permanent
Hours

Full Time
Closing

1 July 2021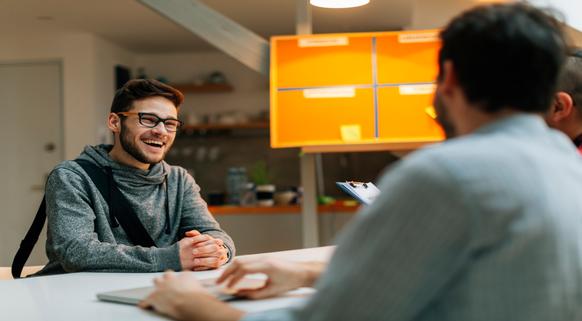 As Registered Care Manager for My Choice Children's Homes you will be responsible for the overall management of the home as a whole, including the staff team, the welfare of the young people in our clients' care, the house budget and the resources and fabric of the home and maintenance of good practices of care as required by the company and Ofsted.



Duties and Responsibilities as Registered Care Manager

To ensure compliance with Ofsted and meet all minimum standards.
Undertake the management role within the staff team, showing strong leadership skills and the ability to support others during a period of unsettlement.
Promote the welfare and development of the young people and protect them from harm in and outside the home.
Meeting and recognising the young people's needs and ensuring that they are free from discrimination within the home and to challenge discrimination from outside the home.
Making sure the home provides an environment that is safe and sensitive to the needs of young people being looked after.
To use the home as a model to support and develop the social skills of the young people.
Managing the home in compliance with the ethos of the company in providing a homely environment that is enjoyable and stimulating for each young person.
To ensure that the young people, when confronted with stressful situations or crisis, are offered appropriate support and to ensure that the staff team is offered support in dealing with these situations, by taking the leading role with a strong vision.
To regularly review all young people's care plans.
To develop and maintain good working relationships with parents, social workers, schools and other professionals concerned with the welfare of the young people.
Ensuring that specific needs are met i.e. religious observance, culturally significant needs, dietary requirements, all health/medical needs ensuring required medication/ treatment is provided.
To ensure that they are informed of their rights and responsibilities enabling them to take greater control of their lives.
Providing leadership, guidance and management of the staff team.
Being involved in the monitoring and where necessary the discipline of staff and ensuring all members of staff receive regular supervision and are appraised in line with National Minimum Standards.
Having involvement in the recruitment of staff and ensuring they attend the company's internal training scheme and to provide house-based training as needed.
To be concerned for the welfare of the staff offering support at times of stress, praising work completed and monitoring performance including sickness absence.

The Person

To be successful for the role of Registered Care Manager at My Choice Children's Homes, it is essential you have the following skills and attributes.

Suitable to work with children and young people.
Able to build appropriate relationships with young people and form good communications.
Develop and maintain good working relationships with colleagues, young people and their families as well as other professional organisations.
Able to write clear, concise reports.
Can understand the needs of a young person and meet those needs through planning and assessment.
Emotional resilience in working with challenging behaviours.
Can evidence leadership skills and be able to develop, plan, set objectives and goals which are attainable.
Minimum of 2 years working with children and adolescents in a residential setting.
Experience with and understanding of Ofsted.
Good knowledge of Child Protection procedures.
Willingness to undertake and achieve additional Diploma qualifications and all training provided.
Detailed knowledge of the Children's Act 1989.
Level 3 Diploma for the Children and Young People's Workforce.
The benefits of working here:
Access to Perkbox
Company pension scheme
22 + bank holidays days paid leave per year

Hours & Salary

In the role of Registered Care Manager with My Choice Children's Homes, the working hours are 40 per week Monday to Friday, 9am - 5pm, plus on-call duties for your home and for the company as required.

You will receive 22 days plus 8 bank/public holidays and there is a salary range on offer of £33,000 to £40,000pa, plus pension & benefits scheme. There is training provided for Level 5 Diploma, leadership and management.

(we will not be taking calls from recruitment agencies, who are not on PFL)
We do not accept calls from agencies for these roles.
---