Event Content Creator - Festival of Speed (Future Lab)
Salary

£28,000 per annum plus benefits
Contract

Fixed Term
Hours

Full Time - 40 hours per week
Closing

24 February 2023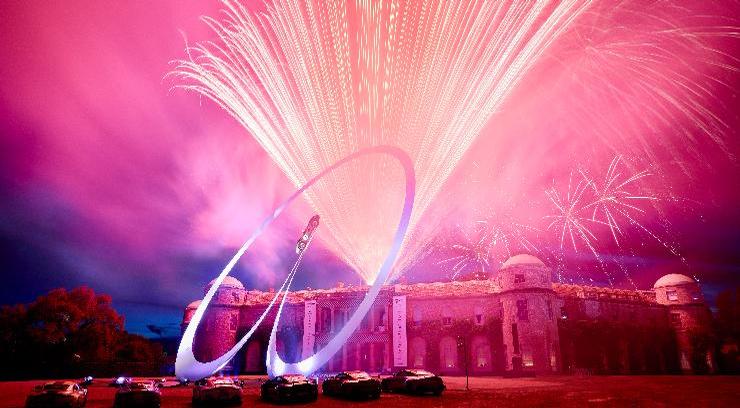 We are looking for a new Event Content Creator to join Goodwood – the Home of Exceptional Experiences. This is an opportunity that is central to shaping the technology and future mobility content within Future Lab at the Festival of Speed this summer.
A unique job where you'll be fully immersed in the world of technology and mobility at Goodwood, from researching the latest technology for a better world to the creative challenge of showcasing each element in an immersive and engaging way.
Are you the right candidate:
Do you have a broad knowledge and fundamental passion for technology and the future of mobility?
Does the opportunity to create immersive and engaging exhibits of the latest technology in everything from robotics to deep sea exploration sound like a perfect fit?
Are you a confident and effective communicator, comfortable with talking to people from all over the world and from all walks of life?
Do you have boundless enthusiasm and superb organisational skills with great attention to detail?
Do you have some experience of project management and implementation?
"The automotive world has, of course, always been shaped by new technologies and so it was a natural evolution to introduce Future Lab to Festival of Speed. We wanted to bring to FOS first-hand the technological transformations across all sectors that will shape our lives in the future."
The Duke of Richmond
Future Lab sits at the heart of the Festival of Speed and showcases cutting edge new technologies that will change the way we live tomorrow. With immersive exhibits that provide a glimpse into the future of mobility in the air, on land, under the sea and deep into space, we hope to inspire everyone with interactive technology from industry enthusiasts to the next generation of scientists, inventors and explorers.
As our Event Content Creator for technology and Future Lab, you will have the rare opportunity to make a difference in shaping the live Future Lab exhibition this year. Working alongside our existing Future Lab curator and operational delivery agencies, you will be responsible for the future mobility and technology content at the Festival of Speed this year. The role will range from researching potential new exhibits to finding creative ways to bring them to life at the event.
A passion for technology and future mobility solutions is essential. This role will operate initially on a fixed-term basis, but with the potential for more permanent positions moving forward.
What you will have:
A broad general knowledge and fundamental interest in all things future mobility.
Excellent people skills
Boundless enthusiasm, strong administration skills and superb organisational skills
Some experience of project management and implementation
Areas of specialist interest and knowledge relating to the future of mobility and technology
Previous experience in planning would be an advantage, but isn't essential.
---