Volunteering Opportunities at the Festival of Speed
Salary

Voluntary position
Contract

Temporary
Hours

Various - AM Shift 07:30 – 13:30, PM Shift 13:00 – 19:00
Closing

27 June 2022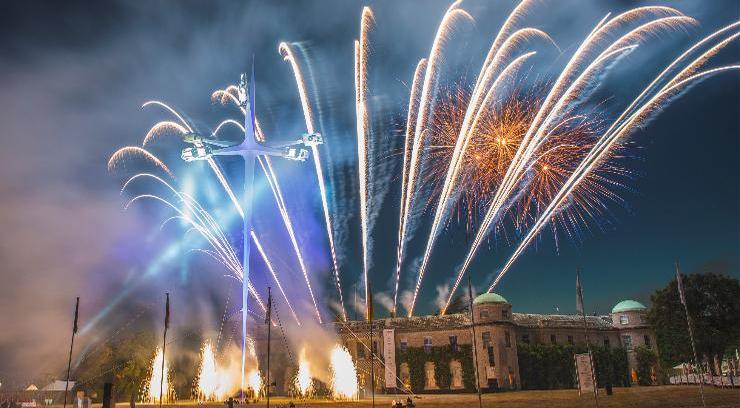 WHY BE A GOODWOOD MOTORSPORT VOLUNTEER?
Get access to internationally renowned Motorsport events
Become a part of our volunteering community who all share a motorsport passion
Meet new people
Explore the action our events have to offer in your free time (after 13:30 if you have an AM shift or before 13:00 if you have a PM shift)
Camping for those who live over 30 miles away, and free parking
Any time outside of the shift is yours to catch all of the action, explore the event, and soak up the atmosphere
Please note that any volunteers under 18 will need to be accompanied by an adult.
WHAT DOES BEING A VOLUNTEER AT GOODWOOD INVOLVE?
You will be required to undertake one 6-hour unpaid shift, either AMor PM, over each event day. You will be able to specify your preference which we will endeavour to accommodate where possible.
If you would like to volunteer with friends or family, please let us know and we can make sure you are stationed together!
PLEASE NOTE: Volunteers will be required to have a fully-refundabledeposit taken, equal to the value of an adult weekend ticket (prices below). This is in order to prevent people gaining entry with their wristband and not arriving for their shifts! Providing that all shifts have been completed, the deposit will be returned at Staff HQ at the end of the last volunteering shift.
WHAT ROLES DO WE OFFER?
GRANDSTAND AND DISABLED VIEWING
PLATFORM STEWARDS
You are the gatekeepers to the Grandstands, in the heart of the action!
MOBILITY BUGGY DRIVERS
To chauffeur family and disabled guests around the event.
EVENT AMBASSADOR
Proactively assist visitors and enhance their Goodwood experience from the moment they enter the event!
The Goodwood Estate is in a rural location and has restricted access by public transport, so reliable transport is essential.

If you or someone you know would like the chance to be involved in our world-famous events and experience them first hand, please click to apply.
---