Junior Front End Developer
Salary

£25,000 per annum plus excellent benefits
Contract

Permanent
Hours

Full Time - 37.5 hours per week
Closing

24 June 2022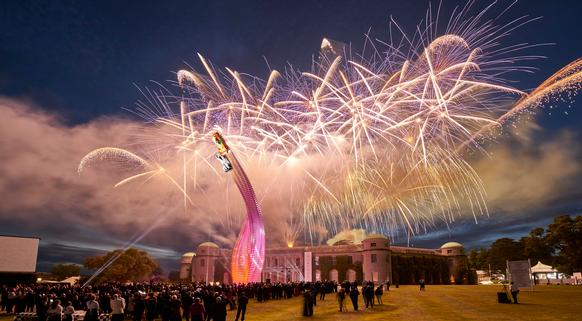 Are you a passionate, technically-minded team player who isn't willing to settle for average?
We work with an amazingly skilled and passionate development agency and are looking for someone to be their primary point of contact within Goodwood. You will have hands-on involvement throughout the entire development process including requirement gathering, prototyping, briefing, testing, delivering and optimising.
There are also an abundance of projects for you to deliver yourself without needing to handover to an agency. For example, developing tests and personalisation's as part of our CRO programme, and working with our data and insight team to ensure our platforms are structured and tagged to enable the reporting that drives major business decisions.
You will be based in Goodwood's Digital Product department, reporting to our UX manager and will work alongside our Digital Designer and Content Team. You will work closely with our IT department, Data and Insight department and our external development agencies. Whilst you will have ample support around you, the intention is for you to be Goodwood's in-house point of technical expertise for all things digital.
The focus is on customer facing platforms - the majority of your work will be delivering exceptional online experiences for our customers and fans across the entire spectrum of the business, from the digital platforms that elevate our legendary motorsport events through to memberships, retail and experiences that Goodwood delivers all year round.
What do I need?

Working knowledge of modern digital ecosystems including the latest developments and emerging practices around development, UX, ecommerce, SEO, CRO, analytics and MarTech
Hands on, demonstrable experience with HTML, CSS, JavaScript, .NET framework, APIs, responsive web development, CMSs, wireframing and design tools like Figma and Adobe Creative Suite
Experience working within Shopify and Shopify frameworks and templates and iOS and Android applications would be a big benefit
Educated to professional standard
Self-development skills to keep up to date with fast-changing trends
Excellent organisational, time and project management skills
Ability to collaborate and communicate with both technical and non-technical people
Able to hit the ground running with a proven ability to deliver and develop digital platforms to a professional standard
Qualities you possess:


Passionate, positive and friendly with a 'can do attitude'
Highly analytical with an impeccable attention to detail
Proactive thinker, always looking at how we can innovate and improve our digital experiences by taking advantage of the latest technologies.
Confident to make decisions, stand by them and get the relevant buy in
A naturally creative thinker, willing and able to find graceful solutions to technical problems
Comfortable working on multiple projects at once and able to switch focus to adapt to shifting business priorities
What we can offer you:
Event tickets and gym membership
A health cash plan
Wellbeing program
Membership of the Goodwood Health Club
Bonus scheme
A beautifully unique environment
Flexible working arrangements if required
Opportunity to make a difference
---