Restaurant Waiter / Waitress
Salary

£20,176 per annum plus excellent benefits
Contract

Permanent
Hours

Full Time - 40 hours per week, working 5 out of 7 days including evenings and weekends
Closing

22 July 2022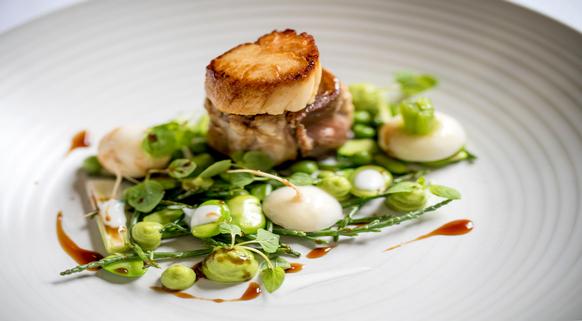 The Role
The Kennels Waiter / Waitress will be part of The Kennels team and will report to the Assistant Kennels Restaurant Manager.
About us
At Goodwood, we celebrate our 300 year history as a quintessentially English estate in modern and authentic ways, delivering extraordinary and engaging experiences. Our setting, 12,000 acres of West Sussex countryside and our story both play significant roles in Goodwood's success. What really sets us apart is our people. It is their passion, enthusiasm and belief in the many things we do that makes us the unique, luxury brand we are.
Passionate People
It takes a certain sort of person to flourish in such a fast-paced, multi-dimensional environment like Goodwood. We look for talented, self-motivated and enthusiastic individuals who will be able to share our passion for being the "home of exceptional experiences."
Purpose of the role
Responsible for supporting the restaurant operation and delivering excellent customer experience whilst maximising on revenue opportunities. To work with the other members of the front and back of house teams.
Key responsibilities
To be able to effectively deliver food service, whilst assisting other areas of the Kennels if necessary;
Ensure all areas are ready and prepared for events, meetings, lunch and dinner service;
Ensuring that the building and surroundings standards and appearance are consistently maintained throughout the day;
To create and deliver an amazing customer experience in line with the Goodwood brand standards, ensuring that the team receive the relevant training and development in order to achieve this consistently;
To assist with setting, maintaining and monitoring the Food & Beverage standards in terms of presentation and service, ensuring consistency and quality whilst controlling costs;
To ensure compliance with applicable liquor laws, club rules and restaurant limitations;
To adhere to the Club policies on Fire, Hygiene, and Health & Safety and ensure that all potential and real hazards are reported and rectified immediately;
To act as an ambassador for the Goodwood brand at all times and ensure the Values are upheld to external and internal contacts through appropriate behaviour and performance;
To undertake any other duties as requested by the Management team, in accordance with the scope and responsibilities of the role.
Qualities you will possess
Passion for what you do
Positive and friendly with a "can do attitude"
Attention to detail
Proactive
Take responsibility for yourself
Flexibility of working pattern over busy times and festivals
Passion for training and developing people
Excellent communicator
The presence to lead and inspire a team
Good negotiation and influencing skills
A sense of fun!
What do you need to be successful?
Good level of knowledge in relation to food and beverage (especially wines and spirits);
Previous experience of working at a supervisor level in a bar/restaurant environment;
Some experience of leading and developing a team would be beneficial;
---
---