Salary

£27,500 per annum depending on experience
Contract

Permanent
Hours

Full Time - 40 hours worked on 5 out of 7 days including evenings and weekends
Closing

25 August 2021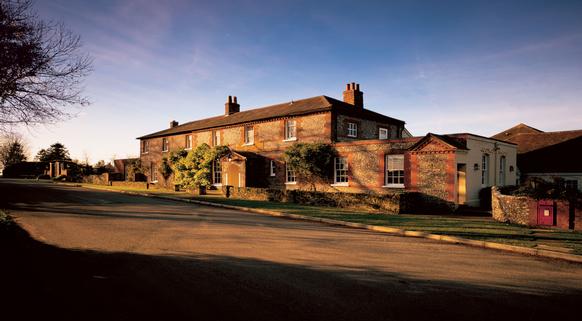 The Role
The Front Desk Manager will be part of the Front Office team and will report to the Hotel General Manager.
About us
Goodwood is a quintessentially English estate, set in 12,000 acres of rolling West Sussex countryside. Rooted in our heritage, we deliver extraordinary and engaging experiences in modern and authentic ways. But what really sets us apart is our people. It is their passion, enthusiasm and belief in the many things we do that makes Goodwood the unique place it is.
Passionate People
It takes a certain sort of person to flourish in such a fast-paced, multi-dimensional environment like Goodwood. We look for talented, self-motivated and enthusiastic individuals who will be able to share our passion for Goodwood to be 'the home of exceptional experiences'.
Our Values
The Real Thing Daring Do Obsession for Perfection Sheer Love of Life
| | | | |
| --- | --- | --- | --- |
| We employ meticulous attention to detail to create experiences, as they should be. We are honest and open. | We don't mind breaking the rules to create the best possible experiences. We will take tough decisions | It's a team thing – everybody mucks in to make things happen. We're madly passionate about what we do | We want to make everyone feel special by loving what we do. |
Purpose of the role
Responsible the day to day management of the front desk functions on a daily basis. As a section manager within the overall Front Office Department, directs and works with managers and associates to successfully execute all front desk operations including guest arrival and departure procedures. Strives to continually improve guest and associate satisfaction and maximize the financial performance of the department.
Key responsibilities
Operations
To understand and effectively operate the reservations system, monitoring hotel occupancy.
To ensure compliance with all Company and hotel policies and standard operating procedures.
To identify and analyse Front Desk operational challenges, developing solutions for these
To ensure uniforms are properly inventoried, ordered and maintained for the Front Desk team.
To ensure staffing levels meet guest and operational needs whilst ensuring financial objectives are met.
To communicate and execute departmental and hotel emergency and safety procedures, ensuring Front Desk staff are trained on these.
To manage and oversee the hotel lost and found procedures.
To interface with the hotel parking/garage vendor offering assistance in handling guest inquiries.
To act as a "Service Champion" for the Front Desk, ensuring the best service is delivered to the guest.
To display leadership in guest hospitality, exemplifies excellent customer service and creates a positive customer centric atmosphere in the Front Desk area.
To obtain feedback on quality of product, service levels and overall satisfaction. Effectively responding to guest problems and complaints.
To attend pre and post-event meetings to understand group and be able to gather critical information to communicate to the Front Desk team.
To review comment cards, guest satisfaction results and other data to identify areas of improvement within the Front Desk operation – sharing plans with the Front Office Manager.
To manage the recruitment, and the induction of all new team members and in a timely; ensuring 'right people are in the right roles." Managing the Head Count budget accordingly.
To conduct department meetings and continually communicate a clear and consistent message regarding the Front Desk goals to produce desired results with the team.
To conduct all departmental and "DUSK" training with team and ensure the team completes all compliance training.
Manage performance of the Front Desk Team. This includes, conducting performance reviews, setting team objectives, implementing development plans, managing poor performance or any other associated issues with the team.
Recognise successes and contributions of team members. Maintain an on-going recognition program.
Sales and Revenue Management
Manage upselling procedures to maximize revenue opportunities for the hotel.
Ensure staff are trained on new packages and promotions, for Rooms and/or Food & Beverage.
Participate in weekly sales strategy forecast meeting to anticipate service and staffing needs.
Attend scheduled projection meetings to anticipate long term planning needs.
Financial Management
Manage all payroll procedures for the department
Manage department controllable expenses to achieve or exceed budgeted goals. Properly codes invoices and processes them for payment.
Participate in the Front Office capital expenditure plans and manage projects, as needed.
Participate in the budgeting process for Front Desk as required.
Conduct regular Front Desk internal audit self-assessments to ensure compliance with accounting policies, procedures and controls.
Prepare weekly and period end P&L critiques.
Understand the impact of Front Desk operations on the Rooms area and revenue and overall hotel financial goals; educates staff on details as appropriate.
Other
Performs other duties as assigned to meet business needs.
Qualities you will possess
Passion for what you do
Positive and friendly with a "can do attitude"
Attention to detail
Ability to prioritise and organise
Proactive
Take responsibility for yourself
Confident to make decisions and to stand by them
Good negotiation and influencing skills
Excellent communicator
A sense of fun!
Punctual
Flexible
What do you need to be successful?
Experience of managing Front Desk operations
Fluency in spoken and written English
Experience of working in a customer facing role, ideally within the leisure or hospitality industry
Experience in Using Protel or similar hotel management system is desirable
Proficient IT skills, including Microsoft Office
Ability to work under pressure and to manage a team
---
---