Customer Service Assistant (Golf)
Salary

£19,344 per annum plus excellent benefits
Contract

Permanent
Hours

Full Time - 40 hours per week, working 5 out of 7 days including evenings and weekends
Closing

22 October 2021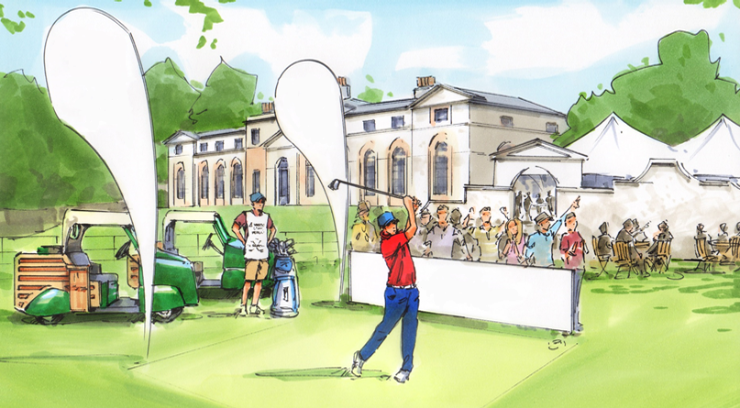 The Role
The Customer Service Assistant will be part of the Golf At Goodwood team and will report to the Reception Supervisor.
About us
Goodwood is a quintessentially English estate, set in 12,000 acres of rolling West Sussex countryside. Rooted in our heritage, we deliver extraordinary and engaging experiences in modern and authentic ways. But what really sets us apart is our people. It is their passion, enthusiasm and belief in the many things we do that makes Goodwood the unique place it is.
Passionate People
It takes a certain sort of person to flourish in such a fast-paced, multi-dimensional environment like Goodwood. We look for talented, self-motivated and enthusiastic individuals who will be able to share our passion for Goodwood to be 'the home of exceptional experiences'.
Our Values
The Real Thing Daring Do Obsession for Perfection Sheer Love of Life
Purpose of the role
To provide exceptional service in a fast-paced environment while ensuring that Goodwood's high standards are exceeded on a daily basis. Responsible for ensuring the customer journey is exceptional in every way by providing an excellent check-in service and effectively dealing with all customer queries. Alongside this you will have retail responsibilities including selling, processing transactions and meeting budgets while ensuring the high shop standards are adhered to at all times.
Key responsibilities
To assist and guide customers with the purchase of retail merchandise;
To meet and exceed all sales targets set by the Retail Manager;
To anticipate customer needs through proactive activity (future rounds, on course conditions, hire services needed, etc.);
To promote and up-sell appropriate services to all members and guests;
To build and maintain strong customer relationships through consistent and professional customer engagement;
Maintain a full knowledge of the Clubs Membership systems, including the unique selling points;
To assist with daily golf administration tasks;
To be familiar and assist with the running of club competitions and event preparation;
Responsible for opening and closing the shop while ensuring all retail displays are maintained to the highest standards;
Responsible for daily cash handling, ensuring all transactions are processed correctly and end of day cash up's balance; and
Any other duties that may be reasonably requested in order to ensure satisfactory performance within the role and the wider team.
Qualities you will possess
Passion for what you do
Positive and friendly with a "can do attitude"
Attention to detail
Ability to prioritise and organise
Proactive
Take responsibility for yourself
Confident to make decisions and to stand by them
Good negotiation and influencing skills
Excellent communicator
Complaint handling skills
Target Driven
Professional attitude
Personality
A sense of fun!
What do you need to be successful?
Knowledge and understanding of services provided by Golf At Goodwood
Previous experience of working in a customer service environment is essential
Ability to integrate and work within a team environment is essential
Capacity to prioritise your work load and manage your time effectively in a customer facing role is vital
It would be advantageous to have previously worked within a focused retail role
Knowledge of Golf (including rules & competitions) is highly desirable
Own transport is essential due to the rural location of Goodwood and shift starting times.
---