Salary

Competitive - plus excellent benefits
Contract

Permanent
Hours

Full Time - 40 hours per week, working 5 out of 7 days including evenings and weekends
Closing

11 May 2021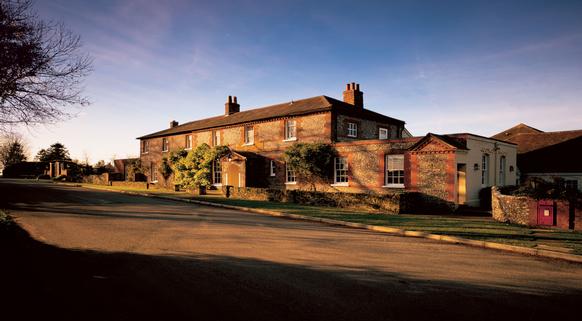 The Hotel General Manager will be part of the senior management team and report to the Entertaining & Hospitality Managing Director.
About us
Goodwood is a quintessentially English estate, set in 12,000 acres of rolling West Sussex countryside. Rooted in our heritage, we deliver extraordinary and engaging experiences in modern and authentic ways. But what really sets us apart is our people. It is their passion, enthusiasm and belief in the many things we do that makes Goodwood the unique place it is.
Purpose of the role
To inspire and lead the Head of Department team in the day-to-day smooth running of the Hotel operation. Deliver on key allocated projects, build a skilful, highly motivated and passionate team, whilst evolving and refining processes to deliver a best-in-class hospitality experience to our guests. The Hotel General Manager will be part of the Entertaining and Hospitality Leadership Team (EHLT) effectively collaborating and building strong working relationships within the Hotel and across the Group, possessing strong experience in all aspects of hotel management. This will include Food & Beverage, Meetings & Events and Rooms.
Key responsibilities
People Management
Inspire and lead a high performing team, providing a clear vision with actionable insights and clear measurement of success
Set standards and give regular feedback and ensure that the team are always adding value and providing an exceptional customer experience
Develop and invest in the team, their skills and through PDPs enable career progression
Evolve the roles and structure of the Hotel team to ensure that roles deliver the objectives
To be overall responsible for recruitment, selection and training and development for Hotel staff
To work with finance to coach HoDs on budget management to maximise revenue, cost and payroll for the departments
Hotel Operations
To lead and support the Food and Beverage, Rooms and Health Club & Spa operations teams to maximise revenue and deliver exceptional customer experiences
To ensure that HoDs plan rotas effectively to meet the needs of the business, flexing them where appropriate
To establish and maintain effective internal communications including daily briefings and weekly operation meetings
Support with the implementation of various activities/projects to ensure the Hotel strategy is achieved
To work in conjunction with the Hotel Management Accountant and the Entertaining & Hospitality Managing Director to set and manage budgets and financial plans as well as expenditure control;
Support with identifying potential commercial leads for the hotel, which could develop into future business
To set internal benchmarking systems for the HODs to meet their KPIs
To have a good understanding of the software in place at the hotel (leisure, rooms and F&B) to ensure processes are followed and revenue is protected
To ensure Health and Safety policies are managed in all departments across the hotel
To support the teams to deliver initiatives around charity events
To undertake any other duties as required to support the operation
Continually evolve efficiencies across the
Customer Experience
To formulate medium- and long-term strategies for service standards and department processes and policies with a focus on maximising profitability, efficiency of service and continually improving standards of the departments)
To ensure that the customer journey in all areas meets the Hotel service strategy
Ensure all customer complaints and comments are dealt with appropriately
To work with the Golf At Goodwood and Health Club team to ensure a harmonised customer journey
To develop strong working relationships with the relevant support services, contractors & service providers to ensure the look and feel of the Hotel is always of a high standard
Qualities you will possess
Passion for what you do
Positive energy and enthusiasm
Attention to detail
Ability to prioritise and organise
Proactive
Confident to make decisions and to stand by them
Creative thinker
Clear and effective communicator
Can identify the strategy for the business with a long-term view
Highly emotionally intelligent
Tenacious and resilient
Quick and effective resolution of issues
Good negotiation and influencing skills
Inspirational leadership/Leading by example
A sense of fun!
A flair for creating amazing customer experiences
Excellent coaching and mentoring skills
Ability to collaborate naturally and effectively
What do you need to be successful?
Proven hotel operational management experience
Good understanding of industry trends and influences
Strong desire to continually improve standards and experiences
An infectious passion for hospitality
---