Salary

Competitive - plus excellent benefits
Contract

Permanent
Hours

Full Time - 40 hours per week, working 5 out of 7 days including evenings and weekends
Closing

15 April 2021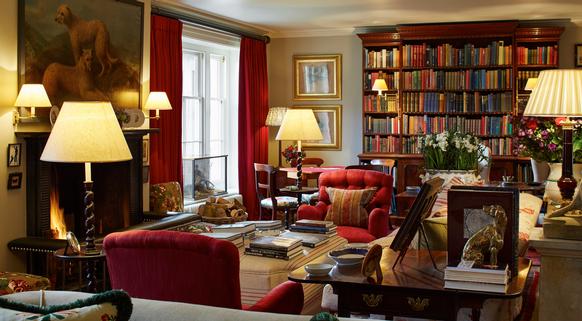 The Hound Lodge Head Butler will be part of Hound Lodge and Kennels team reporting to the Hound Lodge and The Kennels General Manager.
About us
Goodwood is a quintessentially English estate, set in 12,000 acres of rolling West Sussex countryside. Rooted in our heritage, we deliver extraordinary and engaging experiences in modern and authentic ways. But what really sets us apart is our people. It is their passion, enthusiasm and belief in the many things we do that makes Goodwood the unique place it is.
Passionate People
It takes a certain sort of person to flourish in such a fast-paced, multi-dimensional environment like Goodwood. We look for talented, self-motivated and enthusiastic individuals who will be able to share our passion for Goodwood to be 'the home of exceptional experiences'.
Our Values
The Real Thing Daring Do Obsession for Perfection Sheer Love of Life
Purpose of the role
To manage the day to day operations of Hound Lodge and develop the team to maintain high standards of service at all times, with the support of the assistant Operations Manager and General Manager. Deliver with passion, a unique, attentive yet discrete and formal "domestic style service" in order to exceed Hound Lodge guests expectation. Look after Hound Lodge like is it was your home.
Key responsibilities
Responsible:
To be responsible and accountable for the operational management and precision of Hound Lodge and its team under the guidance of the General Manager.
Develop and work with the planning and sales to team to develop the understanding of the business identity.
Manage and keep updated the Hound Lodge guest profile at all times and communicate across the business
To develop, lead and manage the Hound Lodge support team on a day to day basis with the support of the Operation Manager and, under the guidance of the General Manager, to ensure the staffing structures and levels are appropriate for delivering a high level of service within budget.
To ensure that all day to day legal requirements are met in relation to health and safety, employment, hygiene and licensing.
To set standards of performance and expectations with direct reports and across the business as set out by the General Manager and ensure that they are monitored and maintained.
To organize, and conduct all necessary cleaning duties to keep Hound Lodge at the highest level of up keep at all times.
Day to Day
Meet and greet all guests whilst upholding the Hound lodge beliefs and values
Ownership of the Hound Lodge day to day events, show rounds and communicating the detail and expectations outlined by the BEO's to all parties
Converting the planning into action whilst exceeding the customer experience
Closely monitor and review the business costs to contribute to delivering the best possible margins as laid out in the annual budget.
To ensure Hound Lodge is kept ready for show rounds at all time when not in use by daily check and housekeeping duties
To report any maintenance issues and ensure those are attended to promptly.
To deliver all parts of the service requirement to the Hound Lodge guest, assisting the support team in the cleaning and setting up of the bedrooms and the public areas of Hound Lodge
Maintain a constant check of standards
To deliver the food & beverage service to Hound Lodge guests as per requirements
Menu planning and development of menus with the associated chef. Update dietary requirements and regular operational meetings to ensure the known for's are delivered.
To offer guests assistance and suggestion in the planning of their activities during their stay, should those have not been pre-arranged
To support colleagues at peak times and to undertake any operational duty which might be reasonably required in the Kennels as and when instructed by the General Manager
To support The Kennels F&B team in any required outlet when Hound Lodge is not occupied
To go above and beyond at all times in an effort to surpass customer expectations at every turn
To manage and control all stock related to Hound Lodge.
General:
To be fully conversant with Hound Lodge, Goodwood and the family's history, chronology, facts and quirks.
To represent and be an ambassador of The Kennels and Hound Lodge and the company in line with the Goodwood Values, both behavioural and performance
Strive to maintain standards and ensure the customer experience is exceptional
To be fully conversant with all Goodwood Group products and services, in order to give potential and existing customers accurate information in a professional and timely manner.
To undertake any other duties as requested by management as required to fulfil the needs of the business
Qualities you will possess
Passion for what you do
Positive and friendly with a "can do attitude"
Attention to detail
Ability to prioritise and organise
Proactive
Take responsibility for yourself
Confident to make decisions and to stand by them
Good negotiation and influencing skills
Excellent communicator
A sense of fun!
What do you need to be successful?
Proven track record of experience with managing a team in a domestic environment
Knowledge of food and drink with possible industry qualifications - WSET etc
Experience of leading a team and implementing training
Experience in liaising with clients and stakeholders
Good knowledge of the area and appropriate activities offering for Hound Lodge customers
F&B and accommodation related experience
---