Salary

£ 12,951.90 per annum plus excellent benefits
Contract

Permanent
Hours

Part Time - 22.5 hours working Mon-Fri 12:45pm - 17:15pm
Closing

15 April 2021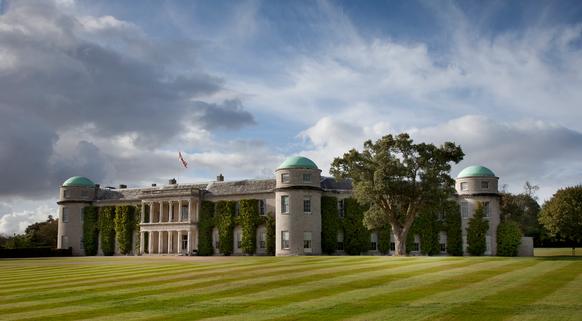 The Role
The Goodwood House Receptionist will be part of Executive Office and report to the Executive Manager of The Duke of Richmond and Gordon.
About us
Goodwood is a quintessentially English estate, set in 12,000 acres of rolling West Sussex countryside. Rooted in our heritage, we deliver extraordinary and engaging experiences in modern and authentic ways. But what really sets us apart is our people. It is their passion, enthusiasm and belief in the many things we do that makes Goodwood the unique place it is.
Passionate People
It takes a certain sort of person to flourish in such a fast-paced, multi-dimensional environment like Goodwood. We look for talented, self-motivated and enthusiastic individuals who will be able to share our passion for Goodwood to be 'the home of exceptional experiences'.
Our Values
The Real Thing Derring-Do Obsession for Perfection Sheer Love of Life
Purpose of the role
To provide a complete reception service for Goodwood House, receiving visitors and telephone callers. To provide administration support to the Executive Office as a priority and all other departments if required and when possible.
Key responsibilities
To answer incoming calls to Goodwood House, establish nature of call, forwarding or responding as necessary
To maintain internal telephone lists for the Group
To receive visitors to Goodwood House and ensure that they are dealt with promptly and efficiently
To be responsible for incoming and outgoing post, including franking, sorting mail and courier packages
To provide a general administration service to assist as appropriate, to include: organising payment of relevant invoices by coding and sending for authorisation, ordering and maintaining stationery, business cards and office equipment for the Post Room, restocking the staff kitchen.
Ensuring vehicles insured by Goodwood are added to the MID website and to the Company spreadsheet and both are regularly updated
To add drivers to the Company insurance
To be responsible for ensuring that the Reception area is kept clean and tidy and that reading and marketing material are available
Organising the collection and destruction of confidential waste for all departments via the appointed external Company
Any other duties as may be reasonably requested in order to ensure satisfactory performance within the role.
Qualities you will possess
Passion for what you do
Positive and friendly with a "can do attitude"
Attention to detail
Ability to prioritise and organise
Proactive
Take responsibility for yourself
Confident to make decisions and to stand by them
Good negotiation and influencing skills
Excellent communicator
A sense of fun!
What do you need to be successful?
Attention to detail
Proven relevant administrative experience within a busy fast paced environment, with ever changing demands and priorities
Excellent PC skills including the use of Microsoft Office, Outlook, Word and Excel
Exceptional communication skills including written, typing and letter writing
Experience in dealing with high level interfaces internally and externally
Experience in anticipating senior stakeholder requests and proactive response to business needs
Polite, welcoming and outstanding customer service skills
Calm under pressure
Ability to multi-task
Team player
Excellent presentation and smart appearance
The working hours are 12:45pm - 17:15pm Monday to Friday but with flexibility to cover colleague holidays.
---