Management Accountant - Hotel
Salary

£32,000 to £36,000 per annum plus excellent benefits
Contract

Permanent
Hours

Full Time - 37.5 hours per week, Monday to Friday
Closing

2 November 2021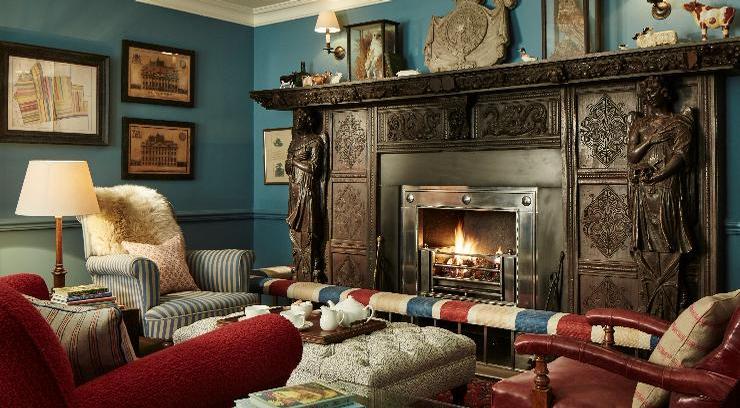 The Hotel Management Accountant will be part of the entertaining and hospitality (E&H) finance team and report to the E&H Financial Controller.
About us
Goodwood is a quintessentially English estate, set in 12,000 acres of rolling West Sussex countryside. Rooted in our heritage, we deliver extraordinary and engaging experiences in modern and authentic ways. What really sets us apart is our people. It is their passion, enthusiasm and belief in the many things we do that makes Goodwood the unique place it is.
Passionate People
It takes a certain sort of person to flourish in such a fast-paced, multi-dimensional environment like Goodwood. We look for talented, self-motivated and enthusiastic individuals who will be able to share our passion for Goodwood to be 'the home of exceptional experiences'.
Our Values
The Real Thing Derring-Do Obsession for Perfection Sheer Love of Life
Purpose of the role
The responsibility of the complete management accounting function of the Goodwood Hotel including management reporting, reconciliations, forecasting and budgeting.
Key responsibilities include:
Delivery of the Monthly management accounts for Goodwood Hotel to the E&H Financial Controller, E&H FD and the Hotel General Manager in a timely manner before submission to the E&H MD and wider GGMT.
Liaise closely with the Hotel General Manager, act as a key sounding board for them in terms of decisions they are making and give them a clear picture of the financial positions of the division and wider Group.
Ensure all relevant Balance Sheet accounts are reconciled on a monthly basis and any anomalies communicated to the E&H Financial Controller with appropriate remedial actions suggested and actioned.
Take a leading role in the weekly PBT forecasting for the Hotel, verifying the integrity of the numbers provided by the sales team and departmental managers and their correlation to the previous set distributed with variances clearly explained.
Become very clear on how each department operates, where the key levers are and become a key stakeholder for each department manager providing support on key business decisions through accurate and adaptable modelling.
Reconcile the Hotel Capital Expenditure on a monthly basis ensuring the YE Capital forecast is kept up to date accordingly with any adjustments between balance sheet and P&L clearly laid out.
When relevant, take a proactive role to the monthly stock takes. Ensure that the stock position reported each month is easily justifiable and ensure any anomalies are accounted for within the P&L before the YE.
Work closely with other members of the Division's finance team providing cover on the compilation of their reports in their absence.
Take an active role in the production of the annual budget. Communicate templates, schedule meetings with each department manager and ensure clear guidance is given on where each department's financial position should be.
Qualities you will possess
Passion for what you do
Positive and friendly with a "can do attitude"
Attention to detail
Ability to prioritise and organise
Proactive
Confident to make decisions and to stand by them
Good negotiation and influencing skills
Excellent communicator
A sense of fun!
Take responsibility for yourself
What do you need to be successful?
Essential: Proven Management Accounting experience, preferably in relevant industries.
Essential: Good understanding of Microsoft Office: Excel, Word and Outlook. Must be proficient in VLOOKUPs, SUMIFs and IF statements.
To find out more, please send your CV for consideration.
---